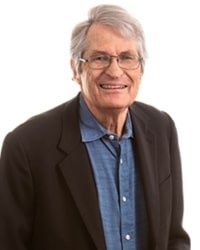 Paul concentrates his practice in hospitality law, health care law and commercial real estate. He is general counsel to an international hotel company. He represents clients in the acquisition, sale, leasing and financing of hotels, medical facilities, office buildings, and retail properties. He works extensively on the restructuring of commercial debt and commercial ventures, purchase of commercial debt, private equity transactions, bank regulatory matters and multiemployer pension fund liability.
He has also served as an expert witness in a variety of matters related to commercial lending and HUD regulation.
Paul has taught hospitality law at Kendall College in Chicago.
REPRESENTATIVE MATTERS
Represented the senior lenders in the financing of Trump Tower in Chicago and the restructuring of that financing.
Represented the buyer of the Allerton Hotel in Chicago.
Represented the tenant in restructuring the lease of The Signature Room at the 95th.
Represented the owner of a trademark for an iconic Manhattan deli in preventing infringement.
Represented the owner of an LLC in the purchase of individual units of a 150-unit condominium in Chicago prior to deconversion and leaseback of those units to the unit sellers, the subsequent deconversion of the entire building, and the financing of the transaction (both the purchase of individual units prior to the deconversion and then the deconversion itself). The matter involved litigation with the condo association after it attempted to prevent unit owners from participation in the sale-leaseback transaction, resulting in a settlement agreement.
SPEECHES AND PUBLICATIONS
Co-Editor of Real Estate Workouts and Turnarounds and Author of chapter therein titled Raising Equity for Distressed Properties, published by Prentice Hall Law and Business, 1989

Author of Fund Formation Strategies published by Abe Books, 2008
Author of a blog on the Supreme Court and Constitutional Law, 2021- present
PROFESSIONAL BACKGROUND
Paul joined Aronberg Goldgehn in 2022. Prior to joining the firm, Paul practiced at Fisher Cohen Waldman Shapiro LLP, a law firm he co-founded. Prior to that, Paul practiced at McGuireWoods, LLP, serving as head of the commercial real estate department in Chicago, and was a partner for 21 years at DLA Piper and its predecessor firm, Rudnick & Wolfe.
COMMUNITY INVOLVEMENT
Director of The Heartland Institute
University of Michigan Law School, J.D., 1973
Rockford College, B,A,, 1969
BAR AND COURT ADMISSIONS
MEMBERSHIPS
COMMUNITY INVOLVEMENT
The Heartland Institute (Director)
PERSONAL
Paul regularly mentors high school and elementary school students, is an avid chess player and teacher and has been a diehard Boston Red Sox fan since his childhood in Boston and a diehard Chicago Cubs fan since moving to Chicago in 1973. Paul has run 10 marathons, including 7 in Chicago, 2 in Lake Geneva, Wisconsin and 1 in Berlin, Germany.
What is one item on your bucket list? Write a book about the mentors, teachers and heroes that taught me so much and the young people who I have mentored.
What would you be doing if you weren't a lawyer? Own, manage or coach a Major League baseball team.
What is your favorite place in Chicago? Wrigley Field
What is the best vacation you've ever been on? A wildlife trip to South Africa, Botswana and Zimbabwe
What is your favorite restaurant? The Signature Room at the 95th
What is something most people don't know about you? I won my age group in the Chicago Marathon in 1993 in a time of 2:41:31