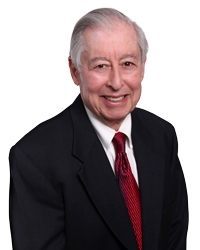 Mitchell S. Goldgehn has been actively engaged in the practice of law for more than four decades, representing clients in state and federal trial and appellate courts across the United States. He focuses his practice in the areas of litigation, insurance defense and insurance coverage.
Mitch has counseled liability insurers in resolving complex coverage problems, and has been active at all stages of the claims resolution and coverage litigation process. He regularly advises in the drafting of reservation of rights letters, non-waiver agreements and other similar documents, and provides counsel with respect to the interrelationships between various layers of coverage and various policy periods of those policies that are arguably triggered by a given loss. He has a wealth of experience with declaratory judgment, breach of contract and "bad faith" actions, and has provided claims supervisory and handling services in a number of jurisdictions. In addition, Mitch has acted as a supervising and coordinating counsel in a number of mass tort litigation matters, including breast implant, polybutylene pipe and lead paint coverage cases.
Mitch has presented oral arguments before the Illinois Appellate Court, the Illinois Supreme Court and the U.S. Court of Appeals for the Seventh Circuit. His experience in coverage analysis and litigation includes claims and issues of national scope and significance.
Mitch has also handled major commercial lawsuits on behalf of a variety of clients, including banks, manufacturers, telecommunications carriers, computer service companies, title insurers, developers, industrialists and publishers.
REPRESENTATIVE MATTERS
Handled litigation in state, federal and bankruptcy courts, including appeals to the Illinois Appellate Court, the Illinois Supreme Court and the U.S. Court of Appeals for the Fifth Circuit, involving coverage for polybutylene pipe

Represented the country's largest casualty insurers in declaratory judgment and other litigation in state and federal courts throughout the country arising out of various types of underlying claims involving asbestos, pharmaceutical products and breast implants
Since 2004, he has been recognized as a Leading Lawyer in Commercial Litigation by Leading Lawyers Magazine, a designation awarded to less than 5 percent of Illinois attorneys.
De Paul University College of Law, J.D., 1953
Wright Junior College , 1950
BAR AND COURT ADMISSIONS
Illinois
U.S. District Court for the Northern District of Illinois
U.S. Court of Appeals for the Seventh Circuit
United States Supreme Court
MEMBERSHIPS
American Bar Association
Chicago Bar Association
Defense Research Institute, Member
Federal Trial Bar, Member
Illinois Association of Defense Trial Lawyers, Member
Illinois State Bar Association
Seventh Circuit Bar Association
ACKNOWLEDGMENTS
Illinois Leading Lawyer in Commercial Litigation (Since 2004)
PERSONAL
What is your favorite thing about working at Aronberg Goldgehn? Working with highly competent and skilled partners, associates and support staff in a unique, warm culture that makes you enjoy coming to work each day, irrespective of your daily pressures.
What is the best vacation you've ever been on? Touring Europe with my wife by car and ferry.