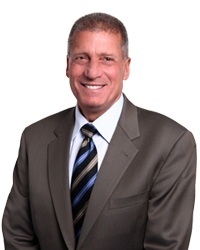 Michael Zaslavsky represents clients in divorce and family law matters. During the course of his career, he has worked with many prominent business executives in the Chicago area.
He has also represented many high-profile professional athletes in various domestic relations, real estate and other personal matters. These clients have included members of Major League Baseball, the National Basketball Association and the National Football League, many of whom have referred their teammates and other athletes to Michael. They have appreciated his discretion and efforts to resolve issues expeditiously when appropriate, without unnecessary media exposure.
Michael has built his practice and reputation through responsive, attentive care to his clients. He seeks practical solutions for resolving disputes with minimal conflict whenever possible, while also being an aggressive and experienced litigator. When conditions have prevented amicable resolution, his dedication to his clients has produced successful results in the trial of complex issues involving financial matters, real estate disputes, contract disputes and child custody issues. Michael understands that these types of issues can often be quite personal, and continually maintains the same respect for privacy and confidentiality with each of his clients.
In addition, over the past 35 years judges throughout Cook County have frequently appointed Michael as Guardian ad Litem (Child's Representative) in contested custody cases. He continues to be referred many contested custody and domestic relations cases, as well as other complex matters from attorneys at other prestigious law firms in Chicago. He is proud of the relationships that he has built and maintained throughout his career.
PROFESSIONAL BACKGROUND
Michael has also maintained a strong connection to his alma mater, DePaul University College of Law, where he has been named as a member of the Advisory Board of the Schiller, DuCanto & Fleck Family Law Center. As a member of the Board, Michael parlays his considerable experience and involvement in the domestic relations law field into creating and funding clinical opportunities in domestic relations for law students. He is also a frequent lecturer at DePaul University College of Law in the area of domestic relations.
Prior to joining Aronberg Goldgehn in May 2008, Michael was a named partner in a family law practice in Chicago.
Among his accolades, Michael has been recognized annually since 2013 as a Leading Lawyer in Family Law by Illinois Leading Lawyers, a designation awarded to less than 5 percent of Illinois attorneys. He has also been named annually since 2016 as a Super Lawyer in Family Law by Illinois Super Lawyers, a designation awarded by peers to only 5 percent of Illinois attorneys.
RELATED NEWS
DePaul University College of Law, J.D., 1977
University of Illinois, Urbana-Champaign, B.A., 1974
BAR AND COURT ADMISSIONS
Illinois, 1977
U.S. District Court for the Northern District of Illinois, 1977
MEMBERSHIPS
American Arbitration Association
American Bar Association
Chicago Bar Association
Illinois State Bar Association
ACKNOWLEDGMENTS
Illinois Leading Lawyer in Family Law (2013-2020)
Illinois Super Lawyer in Family Law (2016-2022)
PERSONAL
What is your favorite thing about working at Aronberg Goldgehn? I get the opportunity to work with a range of clients with varying backgrounds, and because of the diverse practice we have, I derive the benefit of utilizing a vast array of attorney experience in solving my client's problems and concerns.
What would you be doing if you weren't a lawyer? I would play golf professionally.