Longtime Aronberg Goldgehn Client, Award-Winning Chef Yoshi Katsumura, Receives Recognition
04.03.14
Award-winning Chef Yoshi Katsumura has held down the fort at the beloved Chicago restaurant Yoshi's Café for more than 30 years. Now, the Lakeview corner of Halsted and Aldine has been named Yoshi Katsumura Way in his honor.
Longtime attorney and friend of Chef Katsumura, Mitch Melamed, notes that since Yoshi's Café first opened its doors 32 years ago, Katsumura's business has rested on two important factors- excellent food and great personal service. "It is an amazing feat to hit the 30 year mark for any business, let alone a restaurant," says Melamed. "Yoshi has built a loyal following because he has rested his laurels on topnotch service and of course, delicious food."
At a ceremony held yesterday, Chef Katsumura was recognized just as much for his contributions to the East Lakeview community as for his Japanese fusion restaurant, which has remained a fixture for decades amidst a constantly evolving culinary scene.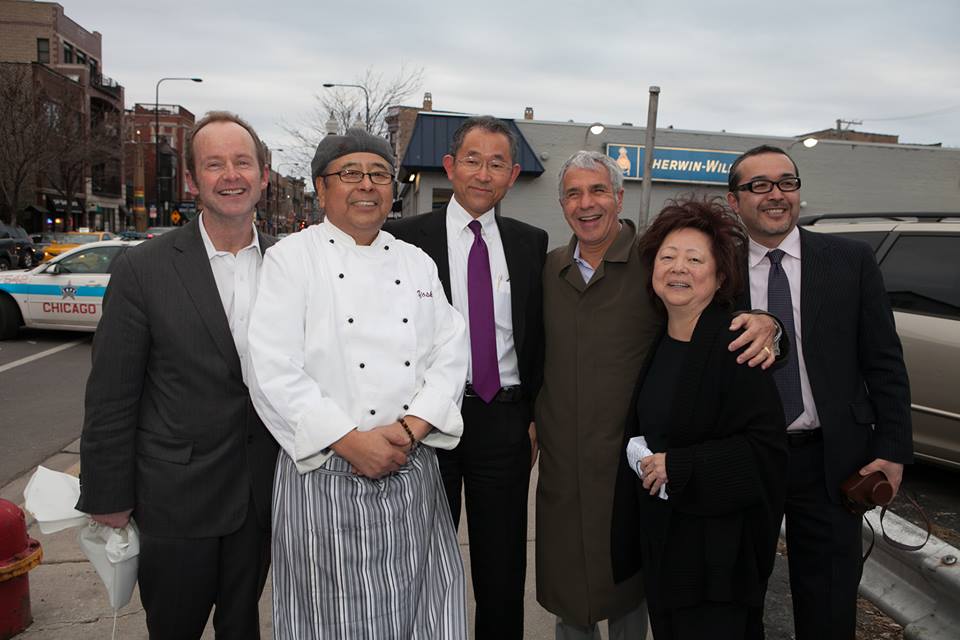 Left to Right: Alderman Tom Tunney, Yoshi Katsumura, Masaharu Yoshida (Consul General of Japan at Chicago), Mitch Melamed, Nobuko Katsumura, Ichiro Sone (Chief Executive Director from JETRO - Japan External Trade Organization).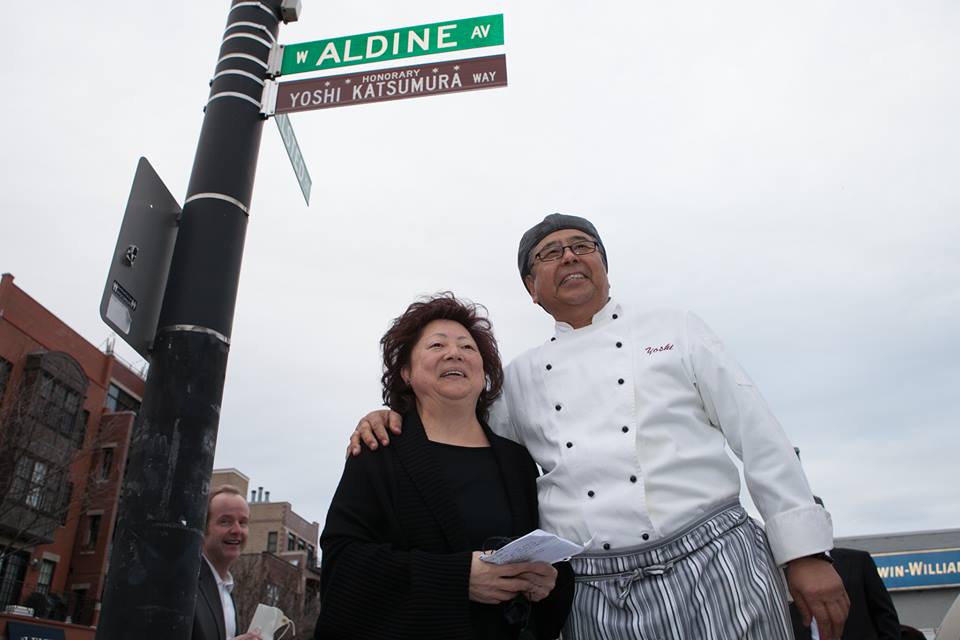 Nobuko Katsumura and Yoshi Katsumura pictured with the Yoshi Katsumura Honorary Way street sign.
225 W. Washington St.
Suite 2800
Chicago, Illinois 60606
---
301 S. County Farm Road
Suite A
Wheaton, Illinois 60187